Brigitte and Dominique have been practicing Chinese Medicine for 13 years, after training in Rotterdam (Netherlands) under Master Henli Röder, who was in turn taught by the world-reknowned Cheng Man Ch'ing in the great tradition of Chinese medicine. This transmission included the study of Qi Qong and Tai Chi. They also studied yoga in its traditional form with Mr Philippe Djoharikian in Montpellier.
After 6 years in Vietnam, Brigitte & Dominique moved their clinic in Cambodia  in 2013. They receive local & expatriate people from Cambodia and travellers from all over the world in their clinic in Phnom Penh.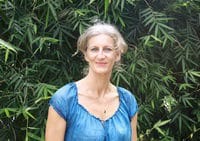 Brigitte Prud'hon
Chinese doctor
About Brigitte
Brigitte Prud'hon was born in France in 1962. She started her working life in office jobs, mainly as executive assistant, then worked as an editor in print media. At the age of 40 her life changed significantly, especially when she met Dominique. From her early years, Brigitte has always been curious about human being…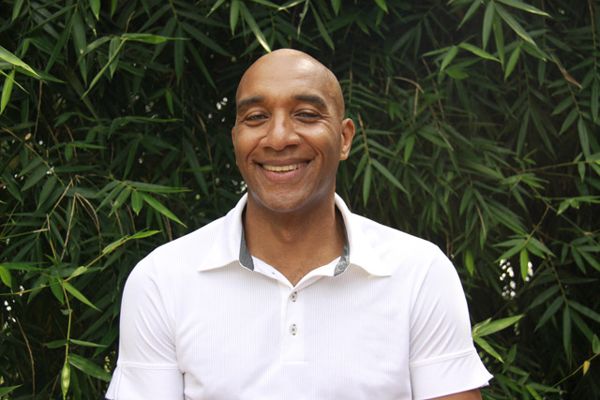 Dominique Pierre-Justin
Chinese doctor
About Dominique
Dominique Pierre-Justin was born in Paris in 1963 and grew up in Switzerland. He had a successful career as computer scientist, manager, and adult teacher. Dominique then changed his life completely at the age of 35. He met Master Isabelle who discovered his skills in healing therefore he studied naturopathy…
Testimonials…
It's the Cure de Camaret here!! […] It was really good to meet you and thank you so much for your excellent hospitality. I really enjoyed that short but entertaining lunch in Hoi An.  You will be pleased to learn that I did go on to meet up with Nicolas Dupaux in Ho Chi Minh and between you both my shoulder problem is cured – he diagnosed a very old "frozen shoulder". […] We are so pleased to have met you and once again many thanks for your help, your advice and the warmth of your welcome, we will always remember it, on this our epic round the world voyage. 
De passage à Hoi An l'été dernier pour des vacances j'ai eu l'occasion d'aller chez Brigitte et Dominique pour des séances d'acupuncture et de massage. J'ai bénéficié de leur part d'une écoute très attentive et de soins généreux. Ils prennent tout le temps qu'il faut afin de bien cerner les besoins de leurs patients, et n'hésitent pas à travailler tous les deux en équipe afin d'optimiser les soins.
Je suis arrivée à Hoi An très fatiguée et avec un trouble du sommeil, et après quelques séances d'acupuncture j'ai retrouvé mon sommeil. 
Je suis rentrée de vacances pleine d'élan.
Both Bridgette and Dominique are caring and intuitive healers. Their ability to diagnose rhythms and energy blocks within the system are astounding, my sessions with them were incredibly powerful and transforming.

Namaste.
To whomever visits Hoi An and gets run over by a kid on a bicycle. In March of this year, this happened to me. I am 62 years old and suffered contusions cuts and severe bruising. In severe pain and hobbling, I made my way to the offices/residence of Brigitte and Dom. They immediately dressed my wounds and administered acupuncture for the pain, which was considerable. They then set up appointments for follow-up visits and invited me to attend tai-chi and other classes during the remainder of my stay, during which they administered all of my health needs. I would recommend a visit to these folks, by anyone visiting Hoi An.
Cet été je suis passée chez vous pour un rendez-vous d'acupunture. Un ami m'avait donné votre adresse. Je viendrai à Hoi An pour une semaine et je voudrais vous avoir quelques rendez-vous pour continuer l'acupuncture que je viens de suivre ici.
Cet été vous m'avez fait renaitre. C'était fantastique.
Amicalement, Eva.
Je connais Brigitte depuis plus de 20 ans. Depuis sa rencontre avec Dominique, je l'ai vu se passionner pour la médecine chinoise et bien d'autres sujets. Aujourd'hui c'est une femme épanouie, rayonnante. Aussi, lors de notre visite en famille sur le site magnifique de Hoi An au Vietnam et après des retrouvailles chaleureuses, je me suis laisser aller à une séance d'acupuncture, doublée d'un massage car mon énergie était à zéro après le décès de mon père. Le résultat fut fulgurant  et étonnant aussi pour la novice que je suis. Essayez, vous verrez, vous êtes entre de bonnes mains.
Début 2010, j'ai été victime d'une inflammation d'un nerf oculomoteur. Cette inflammation produit un effet pour le moins ennuyeux puisque la pupille de l'œil infecté double de volume. Résultat, incapacité à lire, à reconnaître sa compagne, en bref un cauchemar pour un jeune informaticien de 35 ans.

A l'hôpital, les toubibs n'ont pas su soigner mon problème malgré l'usage de tous les appareillages dont ils disposaient (scanner, IRM, etc.) ainsi qu'une ponction lombaire. Bref, je suis sorti de là avec un diagnostic mais sans aucun soin.

J'étais désemparé, incapable de bosser. Comme un con, avec ma maladie sans solution… Je me suis alors tourné vers « le grand black avec la chaussure blonde » et j'ai essayé l'acupuncture.

Au début ça fait bizarre, mais au bout de quelques jours on s'y fait même si ça fait un peu mal de temps en temps, surtout dans les pommettes ! Bref, j'ai mis deux mois à sortir de cette maladie de merde et il est fort probable que l'acupuncture ait joué un rôle très favorable dans cette guérison, mon état s'est amélioré jusqu'au complet rétablissement tout au long des séances de Dominique. Je vous encourage donc vivement à consulter nos amis les magiciens de la piqûre.
This place was great.

My girlfriend and i visited essence of health on one of the last days of a month in south east Asia. We had had a lovely time but needed some revival and energy boost before going home.

Dominique who did the massage and acupuncture for us was a very warm and welcoming person as was his partner Brigitte. Immediately we both felt very comfortable. Dominique is well trained and experienced and found him to really engage and "listen" to who we were. You can get a lot of massage in Asia where people are running through a routine. This is nice but not always penetrating to a deeper level. Essence of health really provided that extra insight.
Felt amazing afterwards. Totally recharged. So if you are looking for some healing this a great place to go.
The centre is just off the main road but has a not too obvious turn off. If you get lost just ask around a bit. Well worth making the effort.  (Tripadvisor)
Visiting Dominique and Brigitte will be the best thing you do in Hoi An. If you have an ailment or injury or just want a tune up, head over for a massage or acupuncture from these lovely, gifted people. I highly recommend it! (Tripadvisor)
This is a amazing healing energy house, with the owner having very good healing power . Certainly not a place to miss for a tune up to ones health. (Tripadvisor)
I met Brigitte and Dominique during a workshop in Ho Chi Minh city. Actually the Life coach I was seeing in Ho Chi Minh city recommended them and I'm very happy I had the chance to meet them. I RE-discovered Qi Qong with them, and Dominique shown a very well understanding of it. This was impressive, and very different from what I've seen or tried before. I did not have the opportunity to try the many disciplines they offer or receiving a treatment, but I heard from friends that the acupuncture treatment is very efficient! (Tripadvisor)
the way of true health
Essence of health has a double mission:
provide treatments and bring people to master their health
Essence of health is more than a Chinese medicine clinic. We do provide treatments to help people to recover from chronical or acute troubles. But our main goal is to guide our patients on the way of  the "true health".
The absence of pain or visible problems does'nt mean health. The true health comes when we reconnect to our inner power and live in harmony with the Nature, its rythms and rules. This is also the way of the real Freedom & Happiness.
This means that each people is responsible of its own health. The doctor is a guide to health recovering. He's not the one who cures. The commitment of the patient makes the difference!
In the Taoist tradition, health is related to balance. It is nowadays proven by the science that to recover the balance we need to act within three dimensions:
Our crazy world makes people sick. We receive more & more people who suffer from deep troubles (depression, anxiety…) whose origin is the same.
The pressure of this world focused on money creates inner conflict. They are disconnected from their true nature. Therefore they get sick. Something is wrong in their lifestyle
Healing requires a strong commitment from the patient in its daily life. We advise & support our patients to make the required changes in their life habits. We recommend them to practice healing disciplines (qi gong, yoga. meditation). A regular practice is the best way to reconnect to our inner power. This is the way of true health.
Heath is never acquired. It is a permanent quest!
In the great tradition of Chinese medicine, we practice qi gong & tai chi. We take care of our own health and balance by having spiritual & physical activities. These practices help us to increase and master our energy. They develop our sensitivity. Both help us to connect & treat our patients more efficiently.
Treatments by Chinese medicine

Teaching of healing disciplines