Essence of health has a double mission:
provide treatments and bring people to master their health
Essence of health is more than a Chinese medicine clinic. We do provide treatments to help people to recover from chronical or acute troubles. But our main goal is to guide our patients on the way of  the "true health".
The absence of pain or visible problems does'nt mean health. The true health comes when we reconnect to our inner power and live in harmony with the Nature, its rythms and rules. This is also the way of the real Freedom & Happiness.
This means that each people is responsible of its own health. The doctor is a guide to health recovering. He's not the one who cures. The commitment of the patient makes the difference!
In the Taoist tradition, health is related to balance. It is nowadays proven by the science that to recover the balance we need to act within three dimensions:
Our crazy world makes people sick. We receive more & more people who suffer from deep troubles (depression, anxiety…) whose origin is the same.
The pressure of this world focused on money creates inner conflict. They are disconnected from their true nature. Therefore they get sick. Something is wrong in their lifestyle
Healing requires a strong commitment from the patient in its daily life. We advise & support our patients to make the required changes in their life habits. We recommend them to practice healing disciplines (qi gong, yoga. meditation). A regular practice is the best way to reconnect to our inner power. This is the way of true health.
Heath is never acquired. It is a permanent quest!
In the great tradition of Chinese medicine, we practice qi gong & tai chi. We take care of our own health and balance by having spiritual & physical activities. These practices help us to increase and master our energy. They develop our sensitivity. Both help us to connect & treat our patients more efficiently.
Treatments by Chinese medicine

Teaching of healing disciplines
Brigitte and Dominique have been practicing Chinese Medicine for 10 years, after training in Rotterdam (Netherlands) under Master Henli Röder, who was in turn taught by the world-reknowned Cheng Man Ch'ing in the great tradition of Chinese medicine. This transmission included the study of Qi Qong and Tai Chi. They also studied yoga in its traditional form with Mr Philippe Djoharikian in Montpellier.
After 6 years in Vietnam, Brigitte & Dominique moved their clinic in Cambodia  in 2013. They receive local & expatriate people from Cambodia and travellers from all over the world in their clinic in Phnom Penh.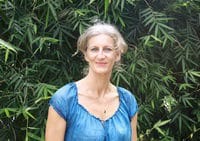 Brigitte Prud'hon
Chinese doctor
About Brigitte
Brigitte Prud'hon was born in France in 1962. She started her working life in office jobs, mainly as executive assistant, then worked as an editor in print media. At the age of 40 her life changed significantly, especially when she met Dominique. From her early years, Brigitte has always been curious about human being…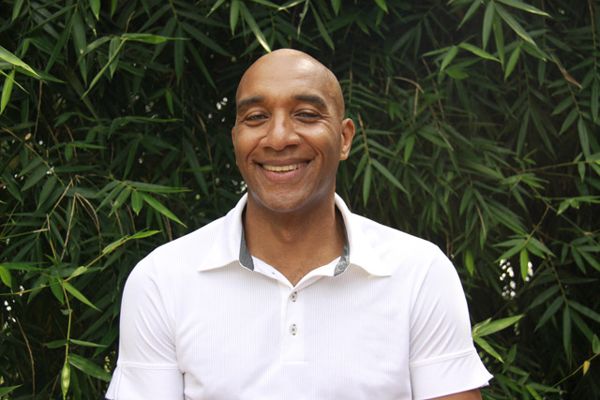 Dominique Pierre-Justin
Chinese doctor
About Dominique
Dominique Pierre-Justin was born in Paris in 1963 and grew up in Switzerland. He had a successful career as computer scientist, manager, and adult teacher. Dominique then changed his life completely at the age of 35. He met Master Isabelle who discovered his skills in healing therefore he studied naturopathy…
bring our skills to support our patient's commitment to healing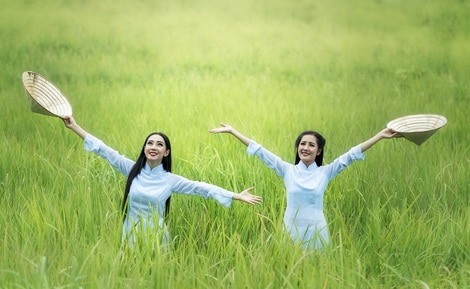 According to the Worlds Health Organization, health is a state of complete physical, mental and social well-being. It is not merely the absence of diseases or infirmities. Being healthy is a fundamental right for every human being, regardless of race, religion, economic and social conditions.
Today, the world is thirsty for health. To satisfy its quest for this complete health, human being often resorts to false beliefs that make him even more distant from its truth. With our skills in traditional medicine, we guarantee our patient a true recovering and curing while avoiding the traps.
Opening hours

 

 

 

 

 

 

 

 

 

 

Monday

 

 

14:00 -1700

 

17:00 – 19:00

Thuesday

8:00 -11:30

 

14:00 -1700

 

 

Wednesday

7:00 -11:30

 

14:00 -1700

 

 

Thursday

8:00 -11:30

 

14:00 -1700

 

 

Friday

8:00 -11:30

 

 

 

 

Saturday

8:00 -11:30