Massages
Dive into wellness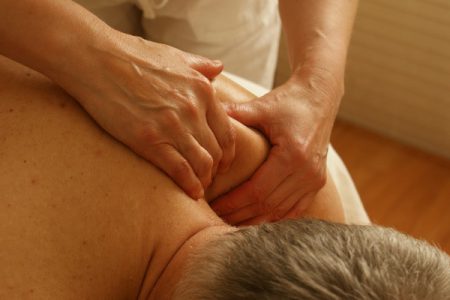 The massage starts by a complete coating of the consultant's body with oil. While the hands ot the therapist envelop the patient's body the latter receives a great deal of information. The patient receives a soft and enveloping touch.
The therapist uses various techniques (kneading, sliding pressure, deep pressure, palpate-roll…) to relax the muscles, liberate the joints, unlock the knots. Like this he moves the qi (life energy) and balances its distribution across the whole body. A slow rhythm favors a deep relaxation.
The communication between the hands and the consultant's body allows to bring it into a state of extreme relaxation. The therapist ends with a soft, enveloping and unifying touch.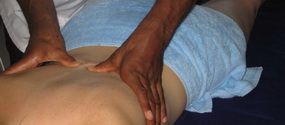 Relax & let go
A peaceful atmosphere, the pleasant aroma of essential oils… the journey has started.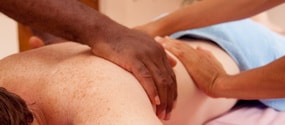 Dancing hands
The ultimate experience of four hands massaging together in a harmonious ballet.
4 hands massage uses similar techniques and proceedings than harmonizing one. The difference is that the consultant benefits from 4 hands massaging together which results in a quicker and deeper relaxation.
It's secret is the coordination of the four hands, and the way they dance together on the consultant's body. This produces many kinds of sensation. Some consultants even lose count of how many hands are on their body.
The senses are heightened. The effects of the massage are amplified and there is no other choice than to completely relax.
Foot massage is powerful and efficient. Because of the numerous acupuncture points located in the foot and their reflex effect on the organs, by massaging the foot the therapist acts upon the whole body. This has a therapeutic effect on liver & gallbladder, kidneys & bladder, spleen & stomach by stimulating and regulating their functions.
It releases the tensions that block the fluid circulations of the qi (energy of life) in the feet and legs.
Massaging the feet and ankles releases muscular and qi blocages. The flow of qi recovers its fluidity.
Walking on air
Foot massage has a healing effect on the whole body.
Opening hours

 

 

 

 

 

 

 

 

Monday

 

 

14:00 -19:30

 

Tuesday

8:00 -11:30

 

14:00 -17:00

 

Wednesday

8:00 -11:30

 

14:00 -17:00

 

Thursday

8:00 -11:30

 

14:00 -17:00

 

Friday

8:00 -11:30

 

 

 

Saturday

8:00 -11:00

 

 

 
1
18:15

Weekly qi gong classOrganized By Brigitte Prud'hon essence of health


street 112
1
18:15

Weekly qi gong classOrganized By Brigitte Prud'hon essence of health


street 112
1
18:15

Weekly qi gong classOrganized By Brigitte Prud'hon essence of health


street 112
1
18:15

Weekly qi gong classOrganized By Brigitte Prud'hon essence of health


street 112